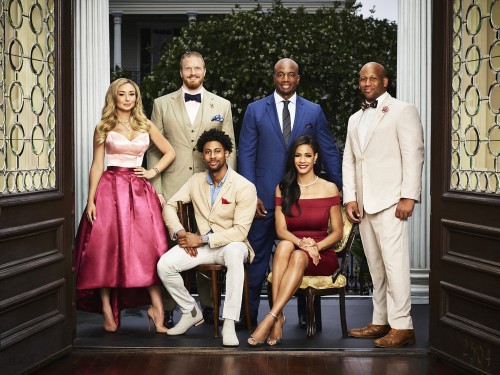 Bravo announced their newest destination in The Big Easy for the new series, "Southern Charm New Orleans," set to premiere April 15.
"Hidden away from the beads and beats of Bourbon Street is an exclusive community of wealth, champagne, costume balls, bespoke suits, rich culture, deep traditions, and the home of the new "Southern Charm" franchise," says the Bravo press release.
In the upcoming season of "Southern Charm New Orleans," the series will follow an elite circle of friends from prominent families in New Orleans with exclusive invites to lavish parties and living the high-life, but underneath there's "a multitude of shocking secrets that could rock the foundation of long-standing friendships," says the press release.
The cast of "Southern Charm New Orleans" includes Tamica Lee, Barry Smith, Justin Reese, Reagan Charleston and her husband Jeff Charleston, and Jon Moody.
With high hopes this is better than "Southern Charm Savannah," don't miss "Southern Charm New Orleans" premiering Sunday, April 15 at 9 pm ET on Bravo.
Photo by: Virginia Sherwood/Bravo